Bookkeeping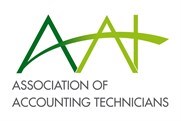 Accounting Technicians
Bookkeepers & Accounting Support
Standard Business Reporting
BAS Agent & Associated Tax Services
Payroll processing
Business has changed with modern methods and systems development, it has become more sophisticated and competitive. Bookkeepers and accounting support staff need to be skilled Accounting Technicians. We can provide the correct skills mix to complement your current skill levels.
We provide a complete service from bookkeeper input, to management and financial accounts output.
Accurate information depends upon accurate data collection, categorisation and input. The accountant can then interpret and analyse data into financial information, for management reporting and statutory financial accounts presentation.
Business decisions are made with frequent useful financial reports, therefore, we analyse your business to provide tailored standard reports that you and your support staff can access.
Cash flow is always important, we can install a system to be maintained by an accounting technician to provide constant accurate information, which facilitates timely payments.
Compliance is essential for every business. We have skilled professionals to assist, particularly for BAS, IAS, PAYGW, PAYG, PRT, FBT lodged on time and accurate.
Business Systems is very good at streamlining the data process flow, then training the accounting technicians, bookkeepers into the role. The roles are defined and a suitable structure is advised with options for internal staff and external support.
To remain competitive it is more profitable to be a proactive adaptor than lag behind.