Governance & Audit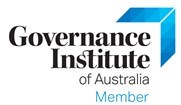 Corporate Governance & Risk Management
Audits for - SMSF, Legal Practice, Real Estate,
Company Secretarial Practice
Entity Formation & Corporate Structure
Business Continuance, Disaster Recovery
Employers & Workplace relations & OHS
Business structures vary according to needs. There are Sole Proprietors, Trusts and Companies large and small and Associations. All have a unique set of circumstances and all need the correct framework to function and all need good governance. Every business should be run like a company and be accountable to its stakeholders and customers. People who set up businesses are good at what they do - let us assist you by putting the right structures in place.
There are significant compliance obligations for SME's, be it company law, employment law or various state and regulatory bodies. A structural framework needs to be in place that ensure good governance and risk minimisation. Businesses come under scrutiny from the government, regulators, insurers, employees, customers and the community, and a well managed business is noticed and inspires confidence. Good managers seek qualified assistance and have good governance structures.
If there is a disaster the first step is recovery, the next is to return to full operations.
Audit services are available for SMSF's, Solicitors, Real Estate, Associations and Internal Audit reviews.
Good governance management is not an expense, it is an investment. Studies show organisations with superior governance, solid ethics and environmental integrity prosper. To do otherwise risks a greater loss.
Have our governance professionals assist the business by performing a compliance, governance and risk analysis. Then we can advise a plan, so you can put structures in place, and be prepared for difficult times.